Projects
Helping Scania UK overtake the competition
Whilst many long-term marketing strategies appear to have been derailed by the effects of the COVID-19 crisis, history shows that the brands that are able to adapt and change course during tough times are those that tend to be more prosperous when they emerge on the other side. One such brand is long-standing Atomic client Scania UK, who identified an opportunity for a Europe-wide tactical sales promotion within the Used Vehicle market.
Cue the launch of the 'Unbelievable Scania Used Truck Event' which was delivered across all of Scania's European territories and across all touchpoints including social, print, point-of-sale, and internal communications. Another key component was the take-over of their existing Used Vehicle System which was designed and built by Atomic.
We were tasked with building and integrating a new promotional tool within the Used Vehicle System that would promote the 'Unbelievable Scania Used Truck Event'. Delivered whilst working remotely during COVID-19 lockdown, our teams of iOS, Android and web developers worked around the clock to design, build and launch the campaign in less than four weeks.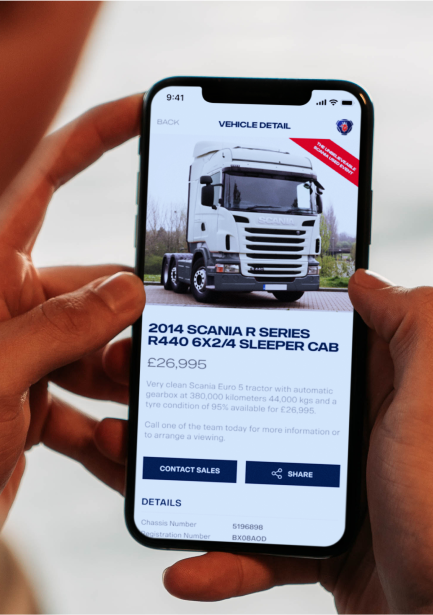 The end result was the launch of an updated Scania Used website and native iOS and Android apps that carried the new tactical promotion. Behind the scenes a custom-built CMS tool was also produced that will enable Scania create and run multiple campaigns like this going forward.
More stories, news and insights…